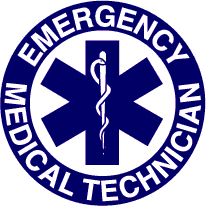 The only response center with
100% certified EMT's 24/7
In an emergency situation, when acquiring and assessing critical information is vital, you need the best individuals trained to handle all types of emergencies.

Emergency Medical Technicians (EMTs) have a minimum of 100 hours training in areas such as cardiac and respiratory emergencies, human anatomy, blood stoppage, trauma management and patient assessment, as well as many others. These specially trained individuals work alongside police and firefighters every day at the scene of emergencies providing immediate assessment and care prior to hospital transport.

The LifeCall Response Center is staffed 24/7 with certified EMTs prepared for every emergency situation. With two-way voice communication established, EMTs stay in constant contact with the user, assessing the situation and when necessary, dispatching emergency personnel while providing vital medical history to the paramedics en route. Upon completion of an alarm response, loved ones and caregivers are notified of the incident and the post-alarm status of the customer.