100% Certified EMT Operators
/
100% Certified EMT Operators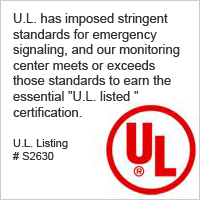 We are THE ONLY Emergency Response Center with CERTIFIED Emergency Medical Technicians.
We are always here for you 24/7. The LifeCall  Personal Emergency Response System is easy to use and reliable. Your wireless, waterproof transmitter is kept with you at all times. In the event of an in-home medical emergency, you press the alarm button, signaling the console to automatically call the Emergency Response Center.
When the call is received, an operator notifies the key people you have pre-selected to respond in specific situations: family members, neighbors, or friends. When appropriate, rescue personnel will be dispatched to your home, and the paramedics will be advised of your medical history en route. During this time, the operator maintains direct communication with you, through the special, hands-free, two-way voice response feature of the LifeCall console.
The LifeCall  response center has the proven experience and technical capacity to deliver high caliber emergency monitoring service. To fully protect you, our response center is powered by a world –class automation platform and two fail-safe redundant systems, including back-up hardware and software for every piece of essential technology.
Why Certified Emergency Medical Technicians Matter
We are the only response center with 100% certified EMT's 24/7. Click here to read about The EMT Difference.
Our system is recognized by ComputerWorld magazine for its high-tech infrastructure, and delivers the highest quality two-way voice verification for assured medical alert and emergency monitoring services.